Double Glazing Edinburgh
Our Double Glazing Edinburgh Team are here to help with all double glazing enquiries, we're experts in installing double glazed windows and doors in and around Edinburgh
Are you looking for qualified and experienced Double or Triple Glazing installers in Edinburgh? Are you looking for Conservatory installation?
The Advanced Group Windows and Doors are top rated Double Glazing and Triple Glazing Specialists in Edinburgh, and one of the top glazing companies in the UK, having offered specialist services relating to glazing products for over 34 years.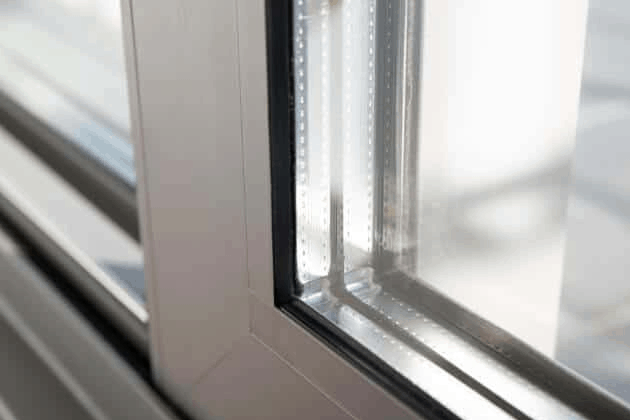 Our double glazing services are not just focussed on providing a high quality product at a competitive price to homeowners, but ensuring maximum customer care. Advanced Group takes pride in its strong focus on customer service, with 70% of our business either from returning customers or from recommend. We also interest free credit on our double glazing products.
Contact Advanced For Our Home Improvement Products
Start your home improvemnts today with our double glazed windows and door installations.
If you looking for the Double Glazing Edinburgh experts, give us a phone today at 0131 370 0444.
Save Money With The Advanced Group
Advanced Group makes use of new uPVC Double Glazed Windows, which bring with them a wide range of benefits.
One of the main benefits of uPVC windows is that they can be a real money savior. Because Advanced Group's double-glazing window products ensure maximum energy efficiency, meaning your home will retain more heat (especially if you are replacing older double glazed designs). This can help you in saving a huge amount on heating and energy bills. Savings on energy also mean a smaller carbon footprint, a benefit for the environment.
Increase The Look and Value of Your Home With Our Edinburgh Team
Another big benefit of Advance Group's uPVC windows are the aesthetic benefits, which can go far in improving the look of your home. This is especially true if you're looking to improve your homes 'kerb appeal' in preparation for potentially selling it in the future.
Our Edinburgh double glazing service offers a wide range of different glazing services, styles and designs. These range from from more traditional aesthetics, to more contemporary window designs. Indeed, Advanced Group Windows offer one of the biggest selections of Windows and glazing products not just in Edinburgh, but in Scotland.
Premium Glazing, Fitted Perfectly For Your Home
Of course if you're interested in double glazing, there's a lot to think over. There's the matter of getting all the details right, including the measurements, and then there's the question of what style would suit your home.
Advanced Group can assist you in handling all of these steps and parts of the process. We offer a service that will take care of all your window glazing needs
Get Booked In For a FREE Window and Door Survey
This will allow our team to:
Provide a demonstration of what services and products we offer, and the options available to you
Ensure a smooth and issue free installation
Call us at 0131 370 0444 for a FREE, comprehensive service of your property
What Glass Is Best For Our Customers?
Both Double and Triple Glazing are among the best investments a homeowner can make, both able to improve the appearance of your home, and help make your home more energy efficient due to their ability to retain heat – meaning less having to be spent on ever costly heating systems. Since Double and Triple Glazing services can cut down on energy costs and use, it can help lower your carbon emissions too.
However, not all Double Glazing or Triple Glazing services are equal – to get the full benefits, you will need the services of trained Edinburgh based professionals who can back their training and expertise with proper in the field experience.
Order from Edinburgh's double glazing windows experts.
Double and Triple Glazed Conservatories
Advanced Group offers a wide variety of deals for both double and triple glazed Conservatories. Conservatories are widely viewed as an excellent way not only to add a huge amount of extra value to your home, as well as provide you with extra space.
Furthermore, because Double and Triple Glazed Windows to retain heat so well, the Conservatory can be made use of all year round – rather than just during the summer. Advanced Group hosts the widest range of Conservatory options not just in Edinburgh, but in the whole of Scotland.
Triple Glazing Products
It is clear that uPVC Double Glazed Windows come with a host of benefits. They're a solid investment, improving the look of your home and helping to cut down on energy bills, and ensuring you're warm during the chilly Edinburgh winters. But why not go further? Why stop at just double glazed?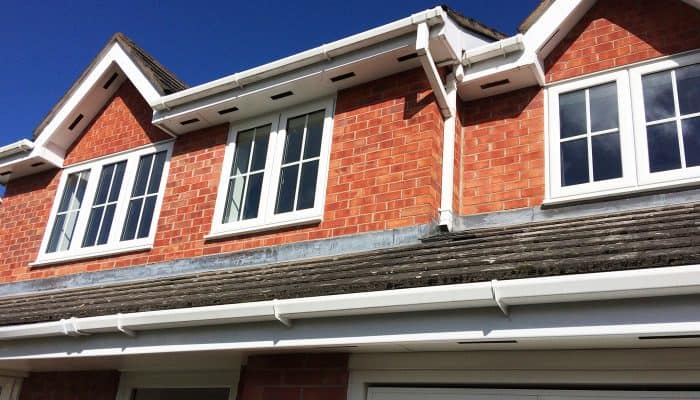 It is clear that uPVC Double Glazed Windows come with a host of benefits. They're a solid investment, improving the look of your home and helping to cut down on energy bills, and ensuring you're warm during the chilly Edinburgh winters. But why not go further? Why stop at just double glazed?
Triple Glazing offers all the advantages of Double Glazed Windows and more. As with Double Glazed Windows, Triple Glazed, prevent the loss of heat. But Triple Glazed Windows are even more effective at this than Double Glazed – indeed they're common in the colder Northern European countries where they are seen as vital in keeping the home warm. This means Triple Glazed windows a guarantee of cutting down your heating bills.
Triple Glazed Windows, due to their thickness, also bring the benefit of noise dampening, which can be very helpful if you live in a particularly loud area.
Advanced Groups Triple Glazed Windows are some of the most developed on the market. Built from uPVC technology, they are capable of locking in a huge amount of heat. With three layers of glass and argon gas, they are guaranteed to bolster your homes thermal performance.
If you are looking not just to add to your homes appearance, but cut down on your energy bills as well, call us at 0141 473 4141 today for a FREE survey.
Double Glazed Windows, Doors and Replacement Windows
Advanced Group are pioneers in uPVC Windows and Doors. Advanced Group's Double and Triple Glazed Windows are high quality, made in our factory facility to ensure they are perfectly suited to your homes needs. This ensures Advanced Group is able to provide a wide array of different designs and styles, as well as colours and glaze options. You will always be able to find an option that suits your home. Likewise, since our product is produced in house and by our experts, we can ensure we provide a product and service with no compromise on quality.
Advanced Group's Windows are uPVC made with aluminium. Durable, uPVC requires little maintenance and can last for years without needing any attention or repair services.
Windows and Doors Secondary Glazing
If your property is a listed/older building our secondary glazing installation services can ensure that your home stays warm when living in the harsh UK climate. This ensure that the timber frames stay protected, reducing the need for repairs.
What Is Secondary Glazing
Secondary glazing is mainly used to reduce noise and insulate listed and older building. This is achieved by the installation of a secondary slim piece of glazing that fits behind the main unit. Our windows and doors secondary glazing service team are happy to answer any questions regarding a bespoke installation.
Because of Advanced Group's confidence is not only in the quality of its workmanship but in its great product, we offer a 15 year guarantee. If there are any needs for maintenance or repairs, our team will do the job free of charge.
Up To 5 Years Interest Free Credit – Only at Advanced
About Us – Experts In Double Glazing
The Advanced Group are here to help you find the Window Glazing Deal that is right for you. Advanced Group has 34+ years of experience serving both domestic and commercial Edinburgh clients. That means we have three decades of providing the best uPVC products in Scotland, ranging from windows to doors to conservatories.
Advanced Group's focus is not just on providing a high quality product or glazing work, but also offering high quality, customer focussed services alongside it. Advanced Group's team of expertly trained members always go a step further to ensure our customers receive the best service they can.
Our Customer Service Is Second to None In The Glazing Indusry, Ensuring We'll Always Come Recommended
Advanced Group's customer focussed policy has ensured it has a great deal of success for the company and its reputation as a trusted trader. With a solid 70% of our customer base being either returning clients or people referred to us by other satisfied customers and customer reviews.
So if you are in need of high quality, reliable glass related services in the City of Edinburgh, give Advanced Group a call at 0131 370 0444. We can arrange a FREE, no obligation survey. Here our expert team members can provide you with an accurate assessment and quote.
Edinburgh Scotland
The City of Edinburgh is the capital city of Scotland, and home of Holyrood, the Scottish Parliament, Government and Scottish executive. Edinburgh possesses a distinct skyline shaped by the hills and mountains of Holyrood Park, while the city itself is defined by cobbled streets. Famous for its great castle and one o'clock gun, Edinburgh is defined by regular cultural events – often spotlighting local artists.
Edinburgh is located within central Scotland, close to the North Sea, by the Firth of Forth. The City of Edinburgh is a world-famous cultural centre, known for the Edinburgh Fringe, the Edinburgh International Festival, and Edinburgh Military Tattoo. Alongside the Edinburgh Festival, Edinburgh is defined by many other popular cultural attractions – many of which are important pieces in Scottish history. These include the National Museum, the Scottish National Gallery – which hosts old and contemporary art.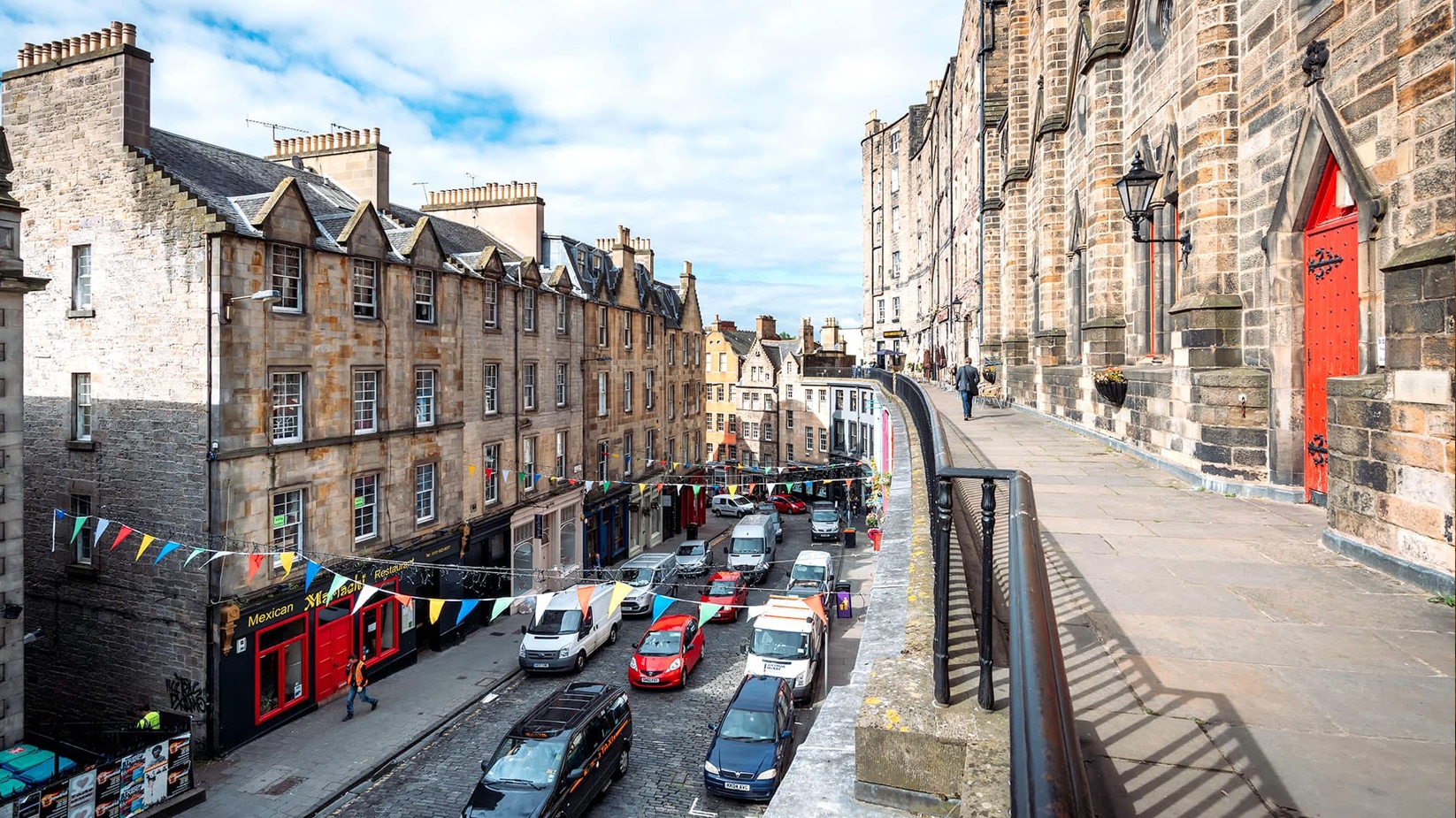 Edinburgh Castle, Edinburgh Zoo, and historic monuments like the Scott monument (a tribute to the famed novelist Sir Walter Scott), King Arthur's Seat – a Dormant Volcanom and Castle Rock. Located at the bottom of the Royal Mile is Holyrood Palace – the Monarch's official Scottish residence. Calton Hill offers a perfect view for Edinburgh residents of many of these important monuments and sights.
Edinburgh remains an important cultural centre outside of its monuments. From Old Edinburgh and Old Town Edinburgh to Edinburgh's fabulous new New Town, Edinburgh is defined by stunning architecture. This can be seen wherever you go, from Edinburgh City Centre to Princes Street Gardens, Edinburgh is a characterful and impressive sight.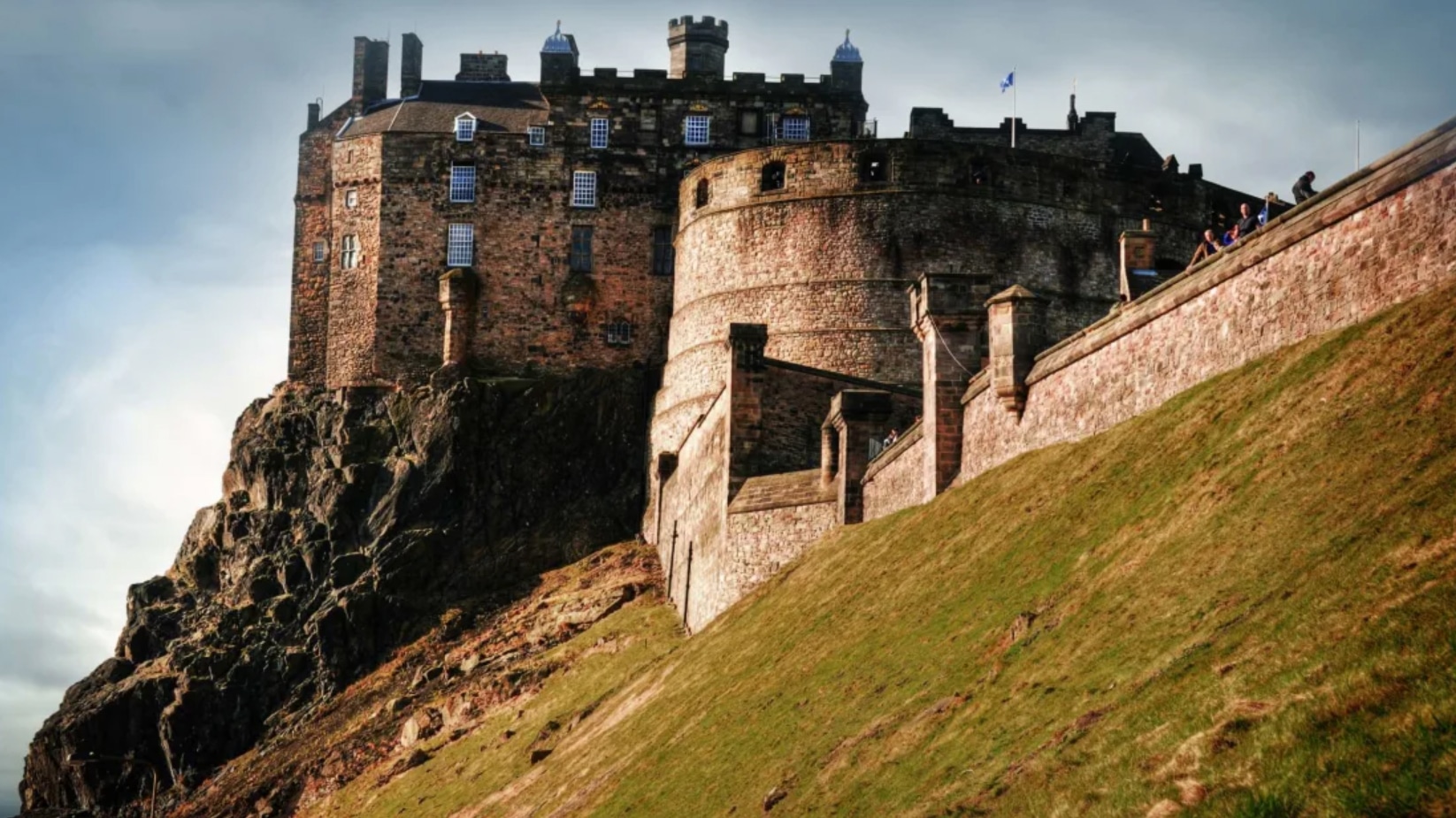 From Edinburgh Castle to the City Centre
Advanced Group has been working in the Edinburgh Council area for over 30 years, and we've experience in providing service all over the city.